Event Detail
DPA Microphone University
Thursday, May 24th, 2018 10:00 am
Conrad Prebys Music Center Experimental Theater
Free
Register online
DPA Microphone University
Microphones for Music - When Every Note Matters

Join DPA Microphones' Eric Stahlhammer and Gabriel Antonini for a masterclass on microphone techniques and technology. We will focus on music and the stage, discussing mic technique for bands and professional voices. We will conclude the day with a fun, bring your instrument session and we will look at finding the best techniques and sound for all sorts of specific instruments and playing styles.
After the event is an open to the public, networking event at The Rock Bottom Brewery sponsored by Apex Audio. All professionals and students are welcome to come and mingle.
Register online via Eventbrite.
Click on the image of the left for additional details.
Additional Description
:
10:00 AM - An interactive discussion of microphones for the stage and studio
A fabulous Jazz group will help us to help discuss and demonstrate the finer points of microphone technology and placement techniques. We will deep dive into the physics and practical implementation of various microphone types with an emphasis on live reinforcement and live recording applications. We will finish up with miking professional voices both singing and speaking.
1:00 PM - Lunch (provided)
2:00 PM - Instrument miking techniques
We will have a bunch of different instruments, but we invite you to bring your own instrument! We are looking to help instrumentalists to find their sound and help engineers gain experience with miking various instruments.
6:00 PM - 8:00 PM Professionals Networking Mixer
Rock Bottom Brewery
8980 La Jolla Village Dr, La Jolla, CA 92037
Generously Spronsored by Apex Audio the office retail partner for this event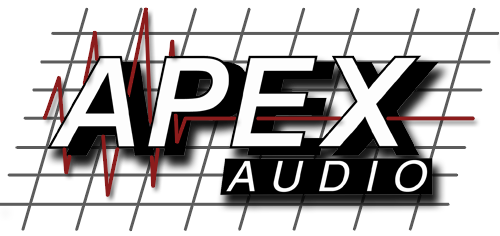 ---
Parking @ UC San Diego: parking.ucsd.edu
Visitor parking permits are available for purchase at the Gilman Parking Structure, located across the street from the Conrad Prebys Music Center at 3100 Gilman Drive.
View Google Map
|
Add to Google Calendar